Behind a cut for parental bigotry & abuse.
Hi Captain,
I'm wondering if you have any scripts for explaining why your family won't be at your wedding. I am no contact with my parents. My mom's combination of untreated, unacknowledged mental illness and homophobia created a very toxic, very abusive childhood. My dad enabled/noped out of the situation (though they're still together.) As the only child, I got parentified a lot, and my mom cycles between splitting me black and white pretty regularly. When I came out as a teen, she assaulted me then gave me the silent treatment until I went back in the closet to de-escalate things. She still blames me for making her have "the worst years of her life" over a decade later. The abuse left me with chronic medical issues.
Obviously, I don't want them at my big gay wedding, and I'm in weekly therapy to heal and process what happened/move forward. But, talking about what happened is really hard, and weddings bring up a lot of questions about family. A lot of the abuse was very covert or happened behind closed doors, so I'm getting mixed reactions from people I knew as a kid. For example, my childhood minister refused to officiate without my parents in attendance because he "didn't want to rupture the relationship with them" and said he "dreamed we could reconcile." He's gay, and he's supposedly a liberal feminist, so that was unexpected and a kick in the gut. I don't want my extended family there because I can't replay the conversation with my childhood minister times twenty and keep a job and be a partner and plan a wedding and do self-care and not spiral.
A lot of well-meaning coworkers and acquaintances are mentioning my family and asking how they'll be in the wedding/how they feel about the wedding being in partner's state and not my home state. I've been glossing over it by telling white lies about them being there and changing the topic. It feels shitty to lie about it, but I don't want to bring the mood down by talking about child abuse and then get the stigma of being an abuse survivor. I'm starting to explain to people like my in-laws, who are great and supportive, but it's also scary and vulnerable to open up. My partner is being helpful and running interference with some of her family/our friends. Can you think of any short scripts for these quotidian conversations?
Thanks,
I'd love to plan a wedding without childhood trauma
Pronouns she/her
Hi there, Wedding Planner!
Congratulations/Welcome to hell.
You do not owe people the story of your childhood.
You also do not owe people the performance of a happy upbringing or family life.
You do not owe them a wedding that fits their idea of what a wedding should be, or  a picture of what a family should be like at this moment. Your wedding does not exist to spackle over or heal the relationships in your family. You do not owe them face-saving lies or keeping secrets to preserve "the mood."
You don't owe anyone preservation of their mental picture of who your parents are and what they are like.
You definitely do not owe your childhood minister his redemption and reconciliation fantasies. That minister did something bad and he should feel very bad. ""Sorry, hon, I gotta condone homophobic child abuse because I don't want to be ~~~divisive!"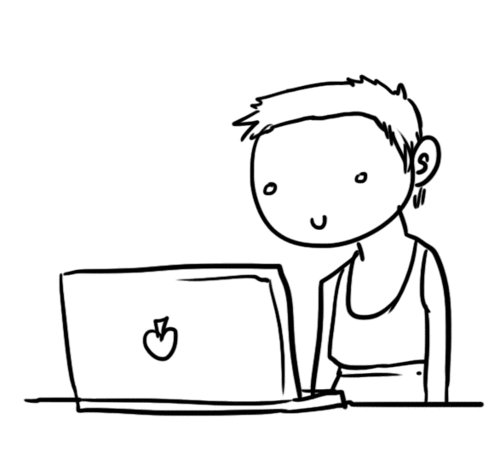 You also don't owe anyone disclosure. As the great "PFC Marie" wrote in the My Mom Is Pressuring Me To Invite My Molester To My Wedding post:
"You are under no obligation to tell anybody about this abuse, ever. EVER. It doesn't matter who wants to know, or whether or not you (or they) feel like they have extra super special reasons why they should get to know. They're not the ones who have to experience the telling of it, and they're not the ones who have to experience people's awkward questions, huge mistakes, emotional reactions, and bug-eyed staring once the thing is known. So, only you get to decide who knows, and there is no "right" or "wrong" when it comes to those decisions, only what's right or wrong for you."
I recommend the entire post (content notes about mentions of childhood sex abuse apply, if you couldn't tell from the title) if you want to feel less alone in all of this, if you want very detailed notes from a survivor on how it feels to disclose abuse and ways she made it work for her, and for the amazing letter writer update in the comments.
Because the lying is stressing you out, I think you might feel…"better" isn't the word… more "in control" of the situation?…if you find a way to tell at least some of the truth about what is happening, at least to some people, while also maintaining control over how much/what/whether you disclose anything. At that wedding post, PFC Marie also talks about how people will often take their cue from you in how they react to disclosures, so if you want people to be calm and not pry further you can practice scripts with your therapist so you can deliver them with a "stay calm and do not pry further" sort of attitude.
To that end, here are a bunch of scripts that could be adapted depending on the audience and how you're feeling at the time:
"My future in-laws have been kind enough to take on most of the hosting and wedding planning load, I'm very lucky that way." 
"I'm trying to balance being excited about wedding planning and dealing with a giant pile of family weirdness – can we talk about the exciting parts?"
"Oof, families and weddings, it all gets super weird, right?" + "I am very excited about the food/the venue/my dress, let me tell you about it." 
"My parents are homophobic*, so we don't really communicate these days. It makes me really sad to think about it, but I have a lovely and supportive fiancée and her family is just wonderful." 
"I'd love to be able to have my folks at my big gay wedding*, but I don't want that day to be about navigating their feelings and prejudices." 
"My parents and I are estranged."
"My parents and I aren't close." 
"My parents are homophobic and abusive and as a result we don't talk now."
"My family is kind of fucked up. It's sad, but it's not my wedding's job to fix my family." 
*"Gay kid who has minimal or no relationship with homophobic parents" is a story that people recognize. Of course, these stories almost always a crapton of abuse inside them, but maybe framing it in terms of your parents' bigotry will give people a way to understand it that doesn't involve disclosing details you're uncomfortable with.
(I think that might be a couple of the saddest sentences I have ever written. What even is this world right now.)
I'm glad your partner is running interference for you. If her family has a couple people-who-know-everyone's business, she could get them to help spread the word, too. "Relative, [Letter Writer's] parents are homophobic and they were very abusive, especially when she came out to them. She isn't close to them at all, and we decided it's best to not include them in the wedding. It's turning into kind of a minefield because of all the wedding traditions and the expectations about family togetherness, so I'm giving you a head's up so that people don't accidentally ask her a million questions about her family. Can you spread the word for me?" 
The answer to a relative who asks "Abusive? Oh my god, what happened?" is: "It's really not my story to tell and the best way to take care of Letter Writer is to let her be the boss of when she tells it, if ever. We can help her by giving her a lot of space and peace about this and focus on the happy stuff about the celebration, so, thank you!" 
Some people get super-weird about family estrangement and they will drown you in platitudes or attempts to fix it. "How can you not want to have your MOTHER at your WEDDING?" or the old classic guilt trip "What if the abusive person DIES and you haven't SOLVED IT? You'll regret it if you don't make peace!" 
First, these people can fuck right off. They didn't have to live through what you had to live through and they don't know. You owe them nothing. A sharp "Ok, and we're done talking about THAT" and getting yourself away from them is totally within bounds.
Second, the people who tear their hair out over the possibility of you being estranged from your family always act like they are the first person to ever think about how family estrangement is kinda not ideal. Like it hasn't somehow occurred to them that you would miss having your parents at your wedding or have spent your whole life grieving the parents you should have had or that the consequences of all of this pretty much fall on you. Nope, they want you to take care of their feelings about the worst thing that ever happened to you. Let's stop and just…admire?…gape at?…the fucking weirdness and audacity and entitlement of that for a moment.
Third, the built-in assumption in comments like this is always that the victim has to be the one to make sacrifices or efforts to "make peace" (i.e. spackle over) the situation. These people want a photo op of redemption without the work of redemption (the abuser telling the truth about what they did and apologizing for it, for a minimum). This is the camp your minister is hanging out in right now.
These folks get some version of "I'm not the one who abused their kid, so I'm not the one who has to do anything to make this right. I realize you want to fix this for me, but some things can't be fixed. Instead of trying to fix this, or pressure me to 'make peace,' I'd rather you honor the boundaries I've put in place for my own safety. If you're not comfortable doing that, I understand, but that also means I need to be done talking about this with you. Also here's a song you might enjoy." 
Shorter/alternate versions:
"It sucks but that's the reality I have to live with"
"Yes it will be sad if they die without ever apologizing to me, I agree." 
"It's not what I would have chosen, but it's safer and I'm happier keeping my distance." 
"I realize you mean well but this is very unhelpful."
"What happened isn't my fault, and isn't my job to fix."
"My life is better and safer when I stay away from the people who abused me. Sometimes this is as good as it gets."
"Neither of us can undo the past, but I can take care of myself by keeping my distance now. If you really want to help me, support me in that." 
"If you don't know what it's like then I'm glad for you, but you don't know, so it would be cool if you would stop telling me how to feel or what to do about it."
I hope some of this helps you and makes you feel more in control. And I hope you have a great, joyful, wonderful wedding and a very happy marriage.
I also hope you know that you are far from alone in being estranged from abusive family members. In between all of the potential "How can you not have your MOTHER at your WEDDING?" folks are a lot of fellow "Oh, I know why" people who are also feeling ashamed and alienated and alone when the assumption that "all families are good families" meets history and reality. The more we make it safe for people to tell those stories, the more we fight the pressure to keep letting ourselves be harmed to preserve other people's idea of Faaaaaaaaaamily.
<3,
Captain Awkward